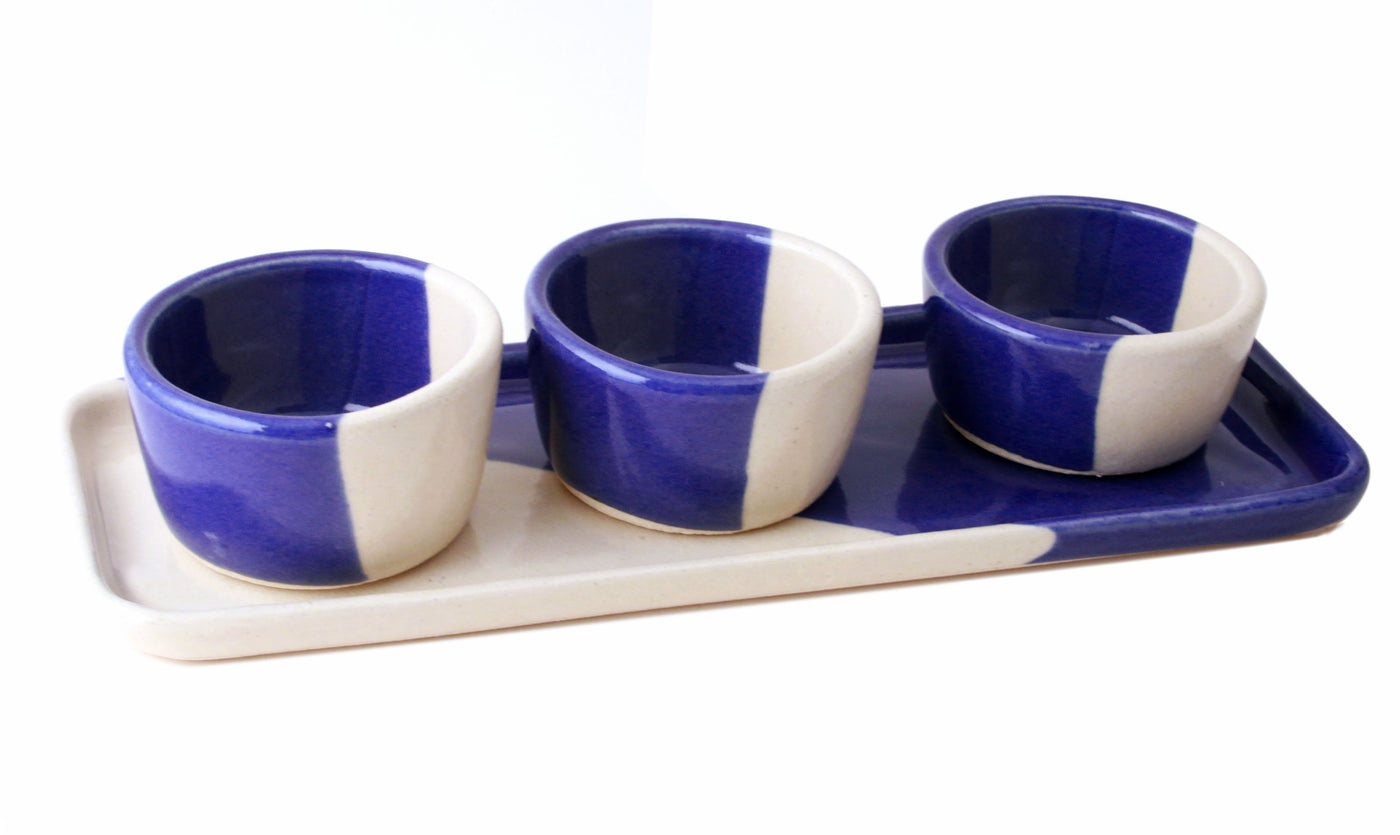 Cobalt and White Pinch Pot Set
$ 98.00 USD
Personally, we keep our pinch pot set right by the stove with our favorite spices on hand.  But that shouldn't hinder your imagination to use it however you like.  In the shop for keeping track of the little nuts and bolts you can never find when you need them.  On the foyer table with tealight candles.  In the bathroom with a selection of hand soaps.  A sushi tray.  A dipping tray for french fries.  Whatever you like.
Each set consists of a 13"x5" tray and 3 3.5" pots.
Please allow 1-4 weeks for delivery.