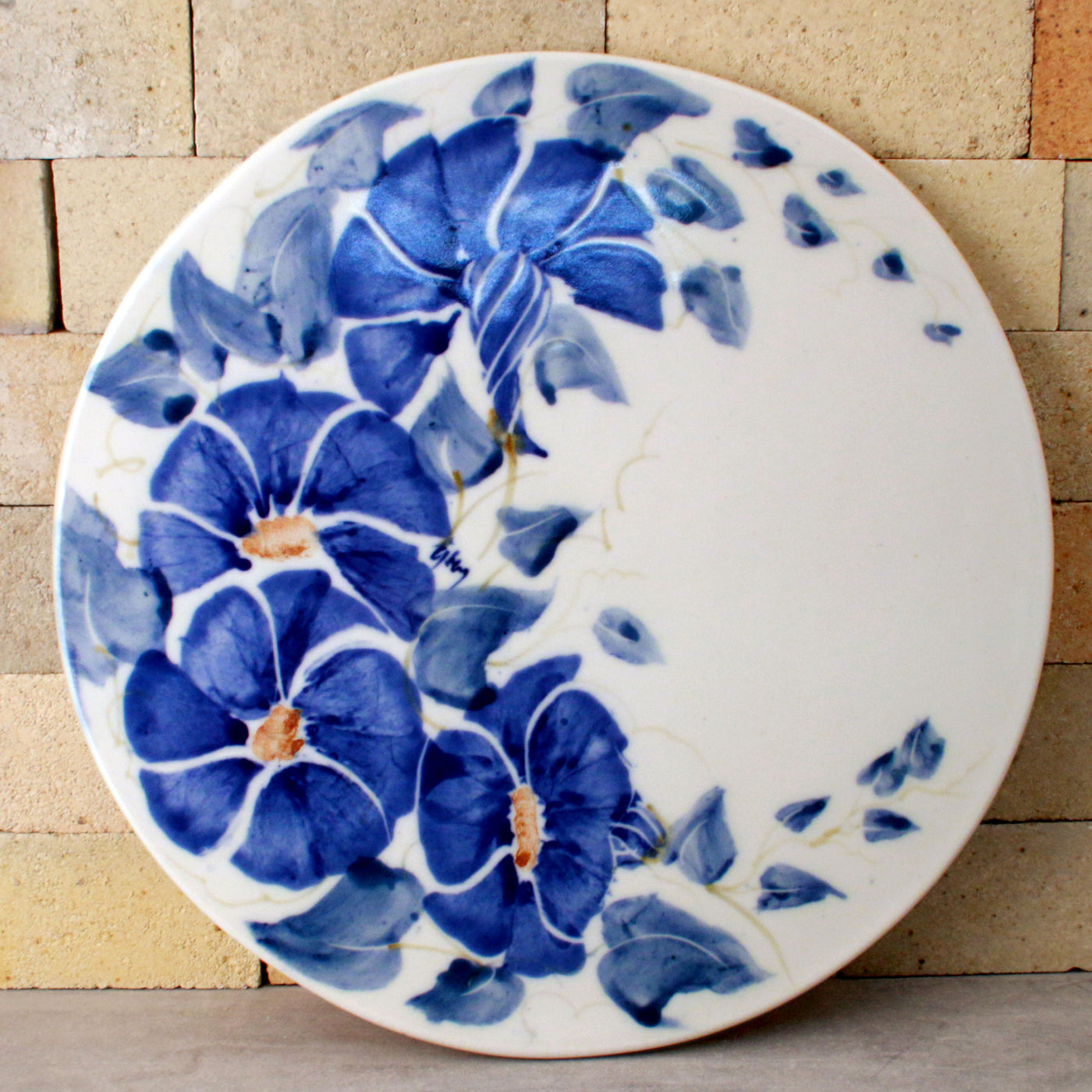 Pizza Stone - Morning Glory - Halfmoon Style
$ 92.00 USD
This high-fired, hand-painted stoneware is sturdy enough to cook pizzas in your home oven and elegant enough to serve the pizza when it's finished.  The stone will hold it's heat, keeping food warm for longer.  
But just because we call it a Pizza Stone doesn't mean it's only for pizzas.  Warm it as a serving platter for hors-d'oeuvres, or chill it for cheeses, charcuterie, or whatever your culinary imagination can dream up.   
Also looks stellar on display, offering one of our larger canvases for some of our most classic patterns.
measures 14" in diameter
Please allow 1-4 weeks for delivery