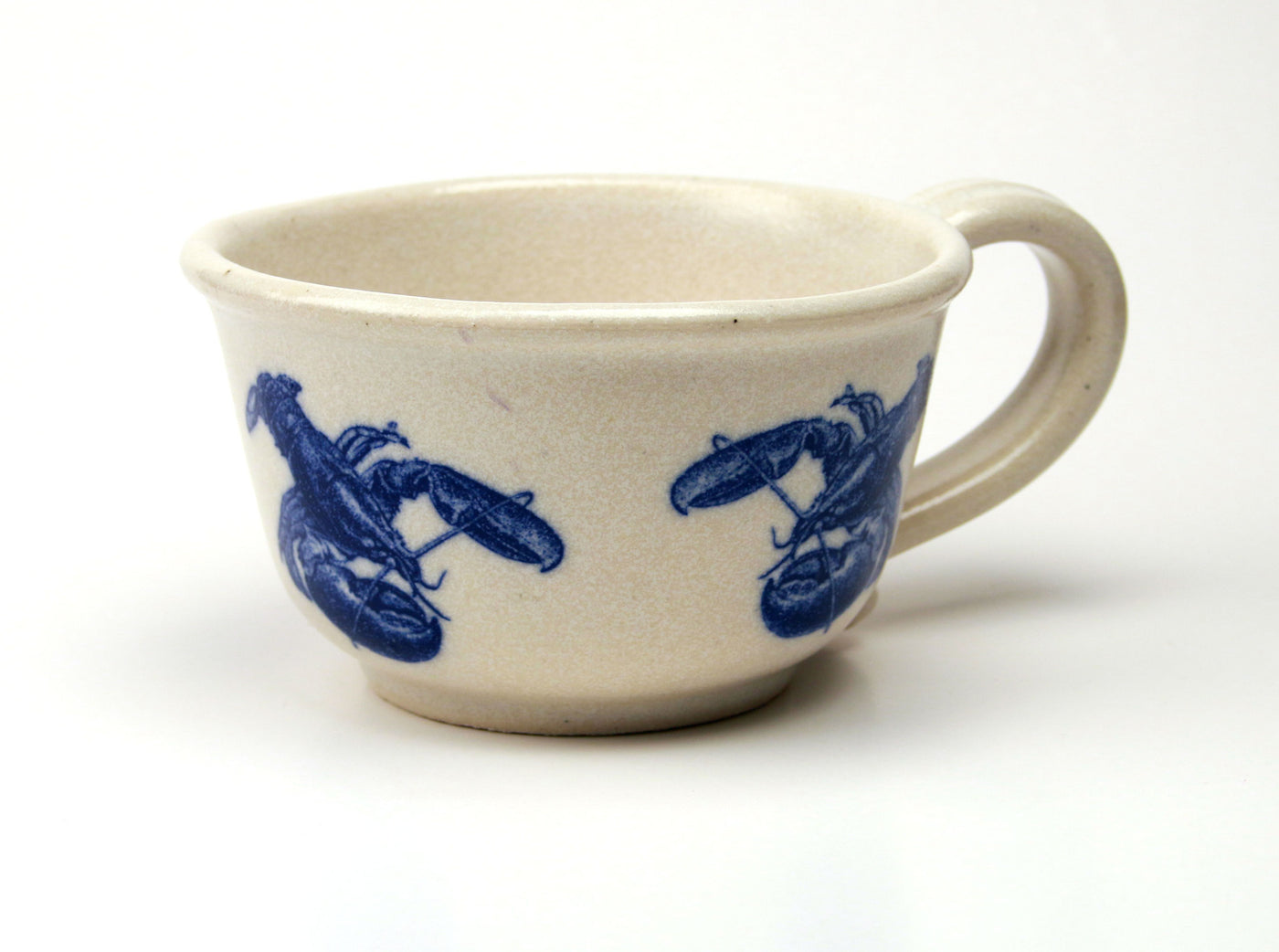 Glaze Illustration - Lobster - Chowder Mug
$ 40.00 USD
Somewhere between a soup bowl and a mug is our popular Chowder Mug.  Or, more precisely: a Chowdah Mug.  
Nothing says Cape Cod like scratch-made Clam Chowdah served up in one of these.  But don't worry, the Chowdah Police won't come knocking at your door if you choose to serve something else in it. Great for other soups or side dishes, an oversized coffee for an extra caffeine jolt, even a candy dish.  Trust us, you can't not hold one and come up with hundreds of ideas on how to use them.
The illustration on this chowder mug is applied using a Glaze Decal, which 'bakes' the design into the clay body.  It will never scratch or fade.
approx. 16oz - microwavable and dishwasher safe