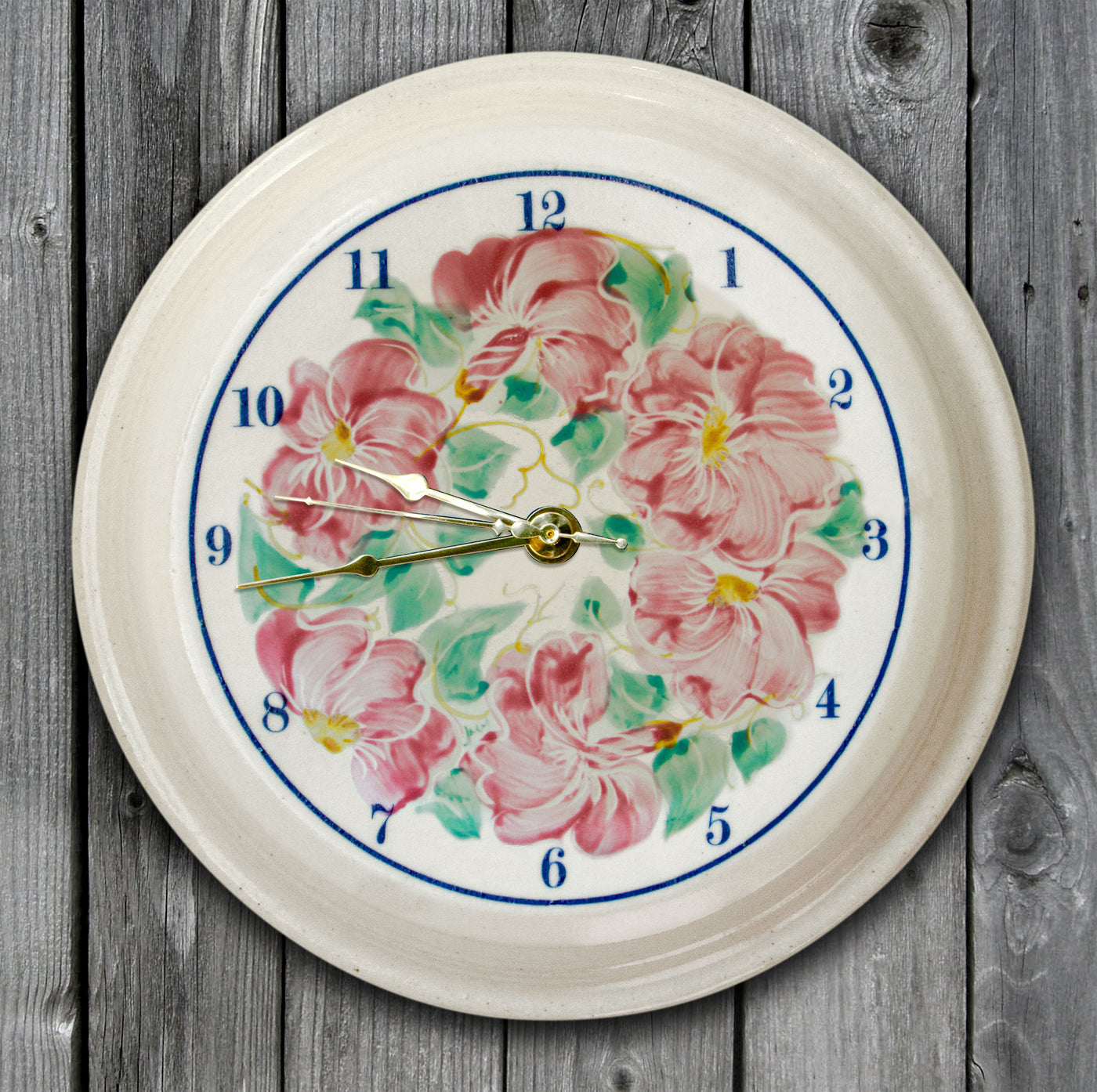 CLOCK - Beach Rose Pattern
$ 86.00 USD
CLOCKS ARE CURRENTLY UNAVAILABLE -- please call or email us for more information on when they will be back in production
Let the nautical themes and visions of Cape Cod that adorn our clocks make checking the time a relaxing experience, not a stressful one.  The perfect accent for any room.  
measures approx 11" in diameter - brass fixtures
Available WITH numbers or WITHOUT, please select from the drop down list before ordering.
In-Glaze Decals are glaze patterns applied in decal format.  Once fired, they vitrify to the clay body like the rest of our glazes.  They're part of the pottery and won't scratch or fade over time. 
All of our clock designs are available as Tide Clocks.  Please contact us for more information if you're interested in a Tide Clock.
Please allow 1-4 weeks for delivery.