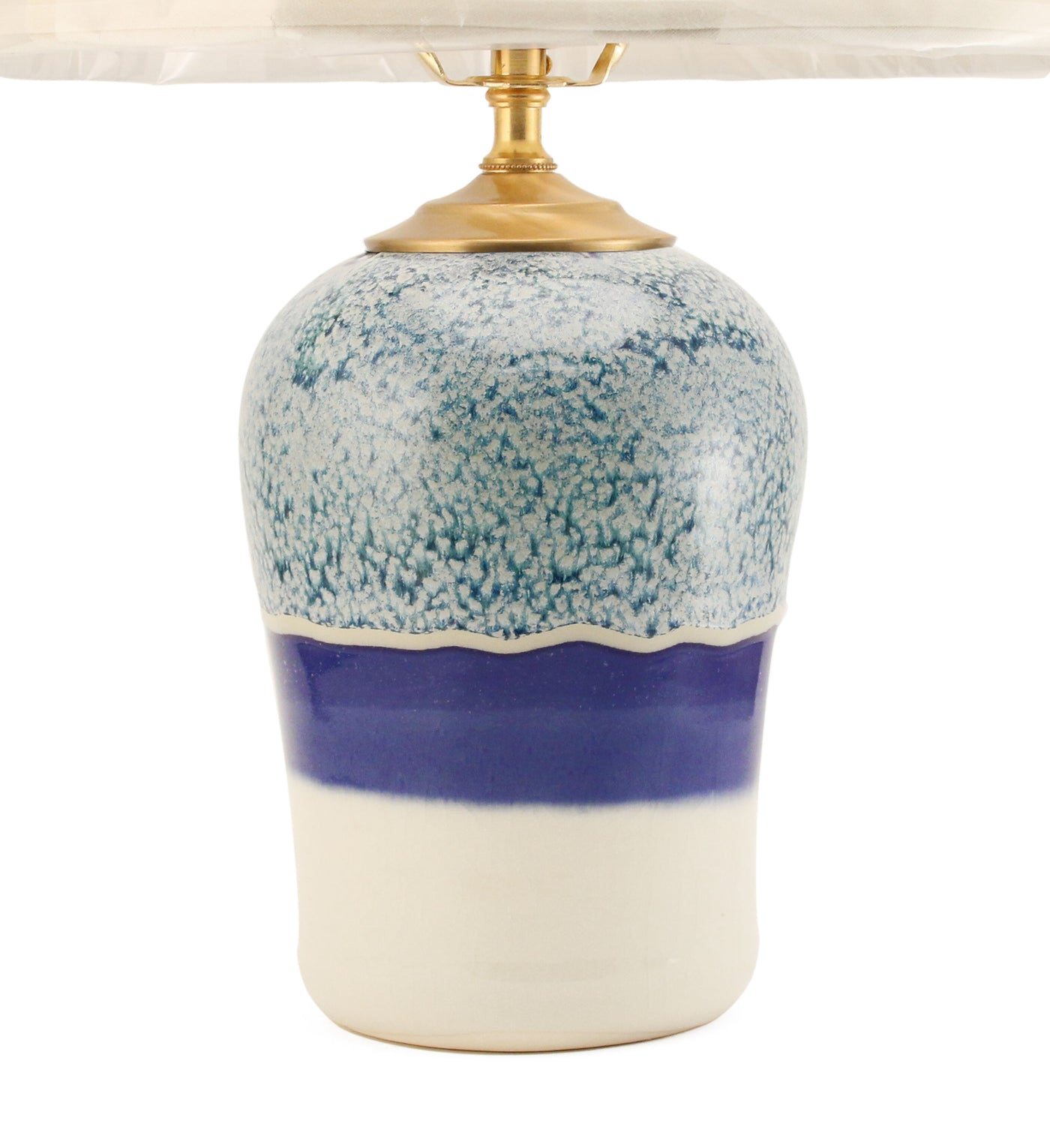 Sea Foam Beach Lamp
$ 108.00 USD
One of the most popular and functional ways to display Chatham Pottery in your home.  And it even shines a light on itself!  Each lamp is constructed and wired by hand using the finest brass hardware, and is built to stay a fixture in your home for years to come.
Available in three sizes:
SMALL approx. 8.5" high from base to stem
MEDIUM approx. 9.5" high from base to stem
LARGE approx. 12.5" high from base to stem
Lamp shade NOT INCLUDED.  We are unable to ship lampshades at this time. 
RECOMMENDED LAMP SHADE SIZES (Height x Top Width x Bottom Width):
Small:  9"h X 7"t X 12"b
Medium: 11"h X 8.5"t X 14"b
Large: 13"h X 9.25"t X 16"b
Top and bottom widths can vary depending on your preference of shape, but height should be maintained for best look.